Celebrate National Pack Your Lunch Day with this cute springtime Cinnamoroll Bento! Easy to make and nearly too cute to eat, this bento is the perfect packed lunch for any Cinnamoroll fan!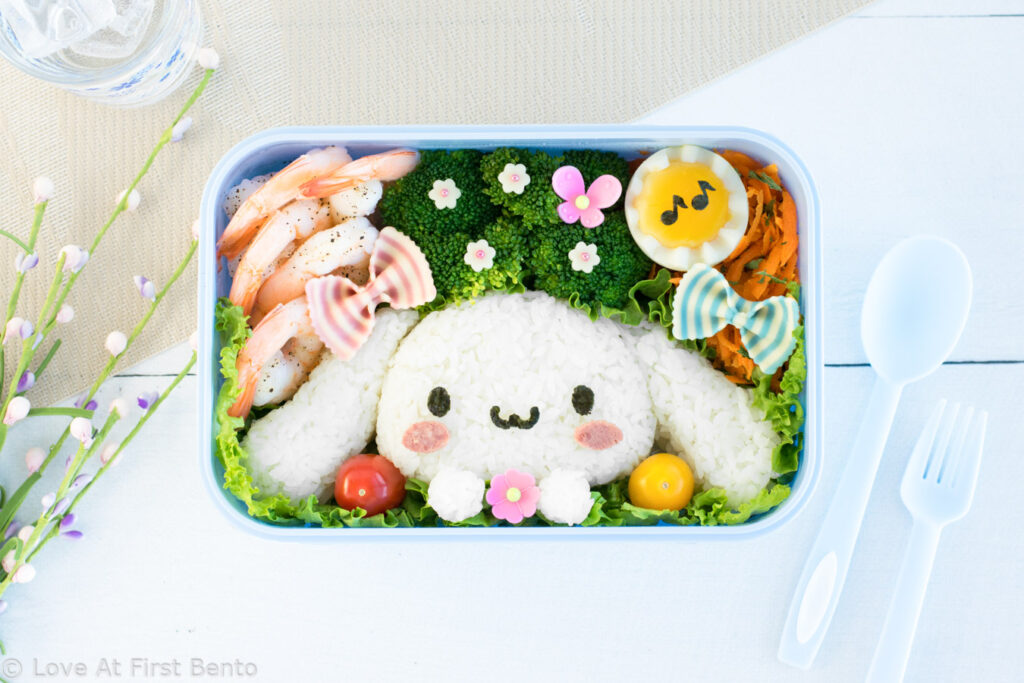 March 10th is National Pack Your Lunch Day, and it just wouldn't be proper LAFB style if I didn't celebrate with something ultra cute – enter this Cinnamoroll rice bento box. I mean, can you imagine opening up your bento box at school or work (or wherever you might be bento-ing) and seeing THIS for lunch?!? This bento is stuffed with so much over-the-top cuteness, you'll be rolling on the floor in delight upon lifting that lid off. And the best part: it's incredibly easy to make!
I've partnered up with Sanrio to bring you this adorable Cinnamoroll bento box, which is made primarily from rice, nori, and ham. You can find the full step-by-step recipe posted on their "Sweet Happy News Blog" – be sure to check it out! >> GET THE RECIPE!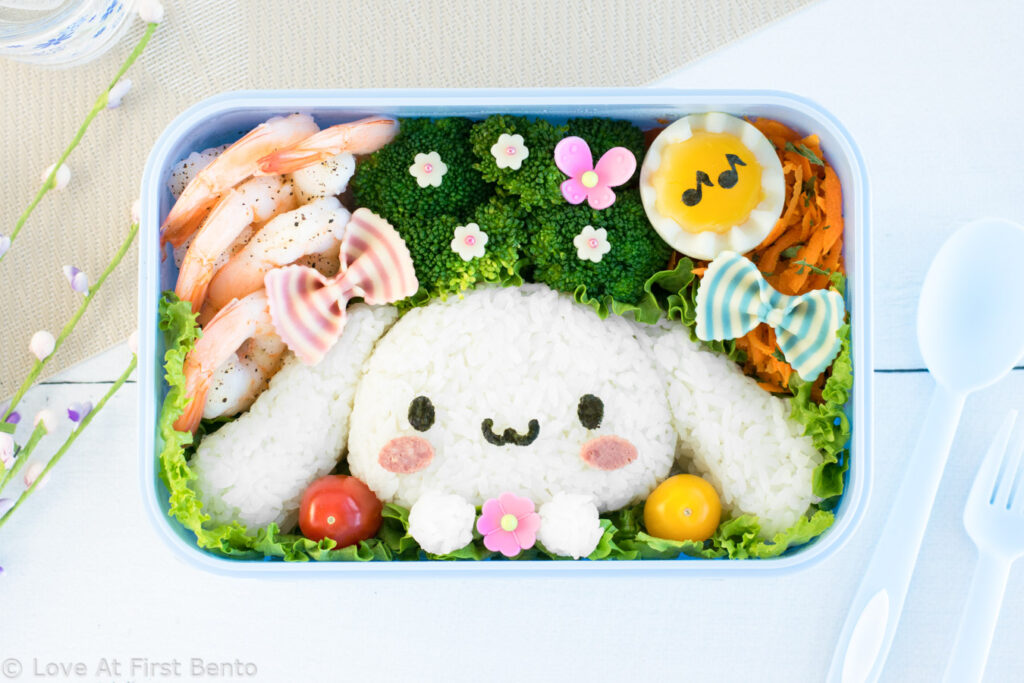 The side dishes I chose for this bento include salt & pepper shrimp, sesame-steamed broccoli (decorated with cutesy little cheese flowers), a perfectly hard-boiled egg (topped with nori music notes), and a bright carrot salad. And those pretty little bows you see? Those are just cooked pieces of fancy pasta, which are actually a very popular bento accessory in Japan. Try adding some cute pasta to your next bento for an easy and tasty decoration idea!
Note that this blog post was a paid partnership between Sanrio and Love At First Bento.
© Love At First Bento. All images and content on this site are copyright protected. Please do not use any image without my prior permission. If you'd like to share this recipe on your own site, you are required to (1) link back to this post and (2) rewrite any instructions in your own words.