Hosting a Hello Kitty Sushi Party = the PERFECT (and cutest!) way to celebrate International Sushi Day! Choose from 5 adorable sushi designs that even complete beginners can make from scratch!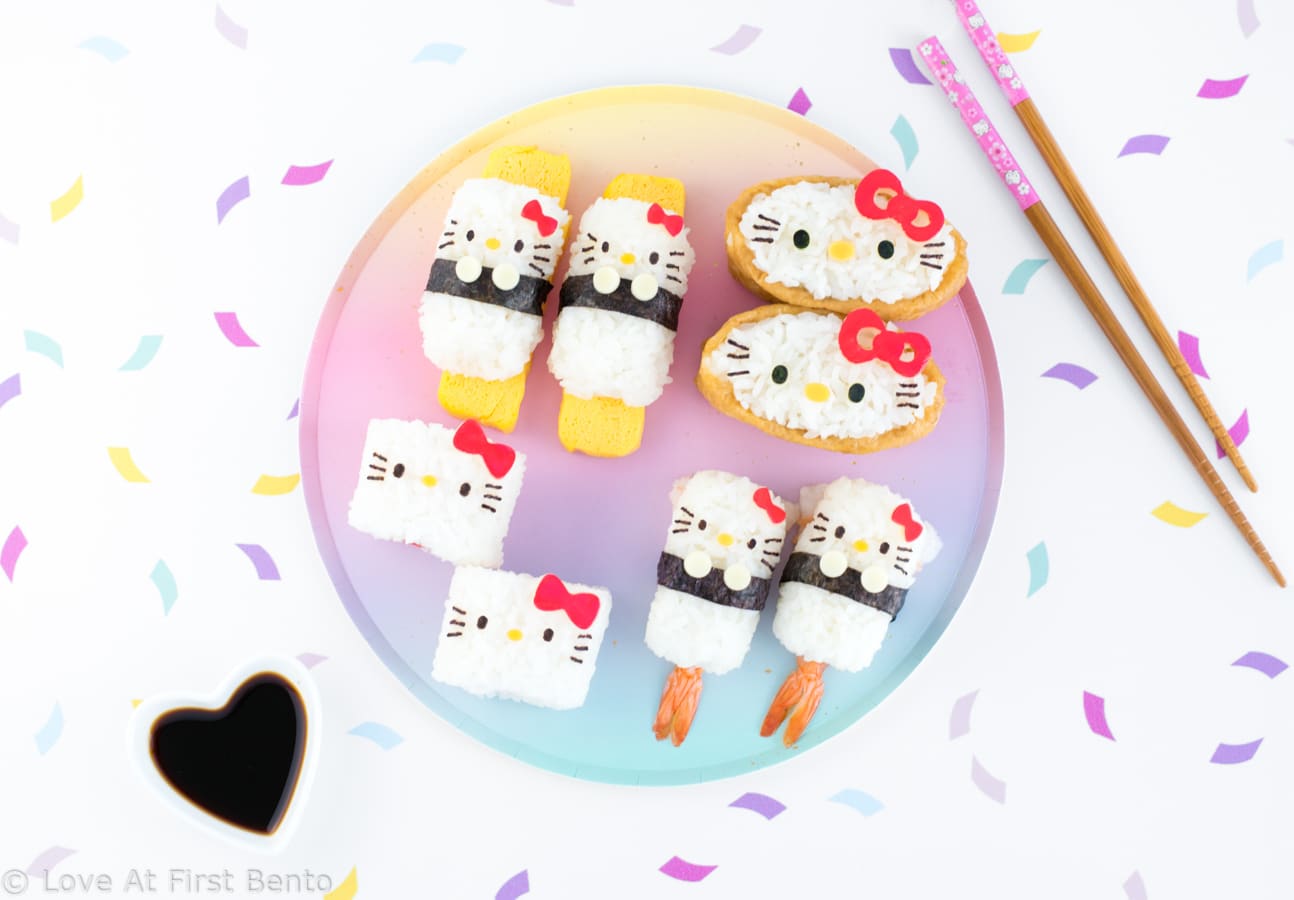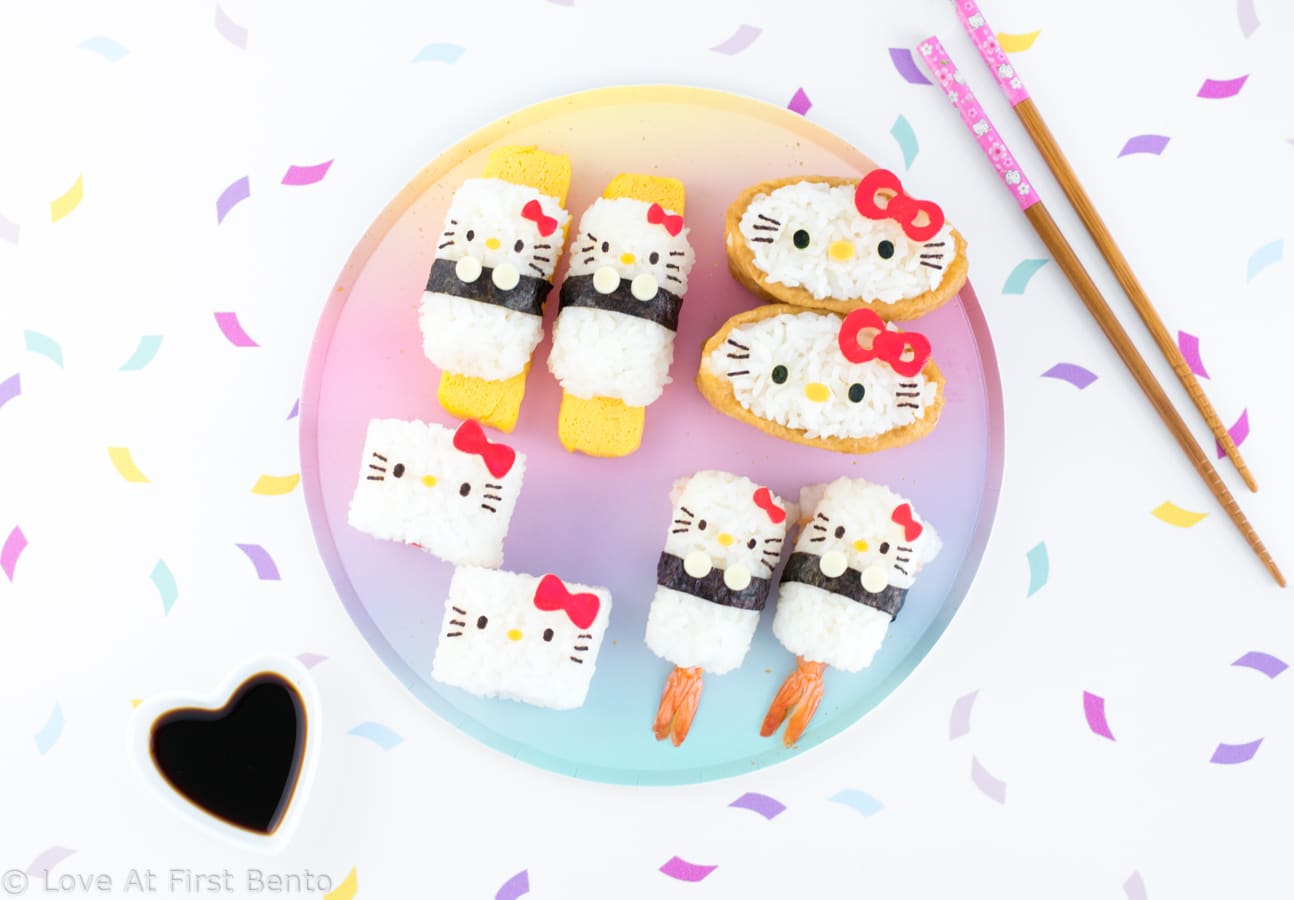 In celebration of International Sushi Day on June 18th, I've teamed up with Sanrio to create what I think is, quite possibly, the cutest sushi IN EXISTENCE: Hello Kitty Sushi!!! And, because just one type of Hello Kitty sushi wasn't enough, I created a full-on Hello Kitty sushi party consisting of these five adorably delicious sushi treats:
Classic Hello Kitty Sushi Rolls (top left & right)
Pink Polka-dot Hello Kitty Sushi Rolls (bottom middle)
Hello Kitty Shrimp Nigiri Sushi (bottom left)
Hello Kitty Tamagoyaki Nigiri Sushi (bottom right)
Hello Kitty Inari Sushi (top middle)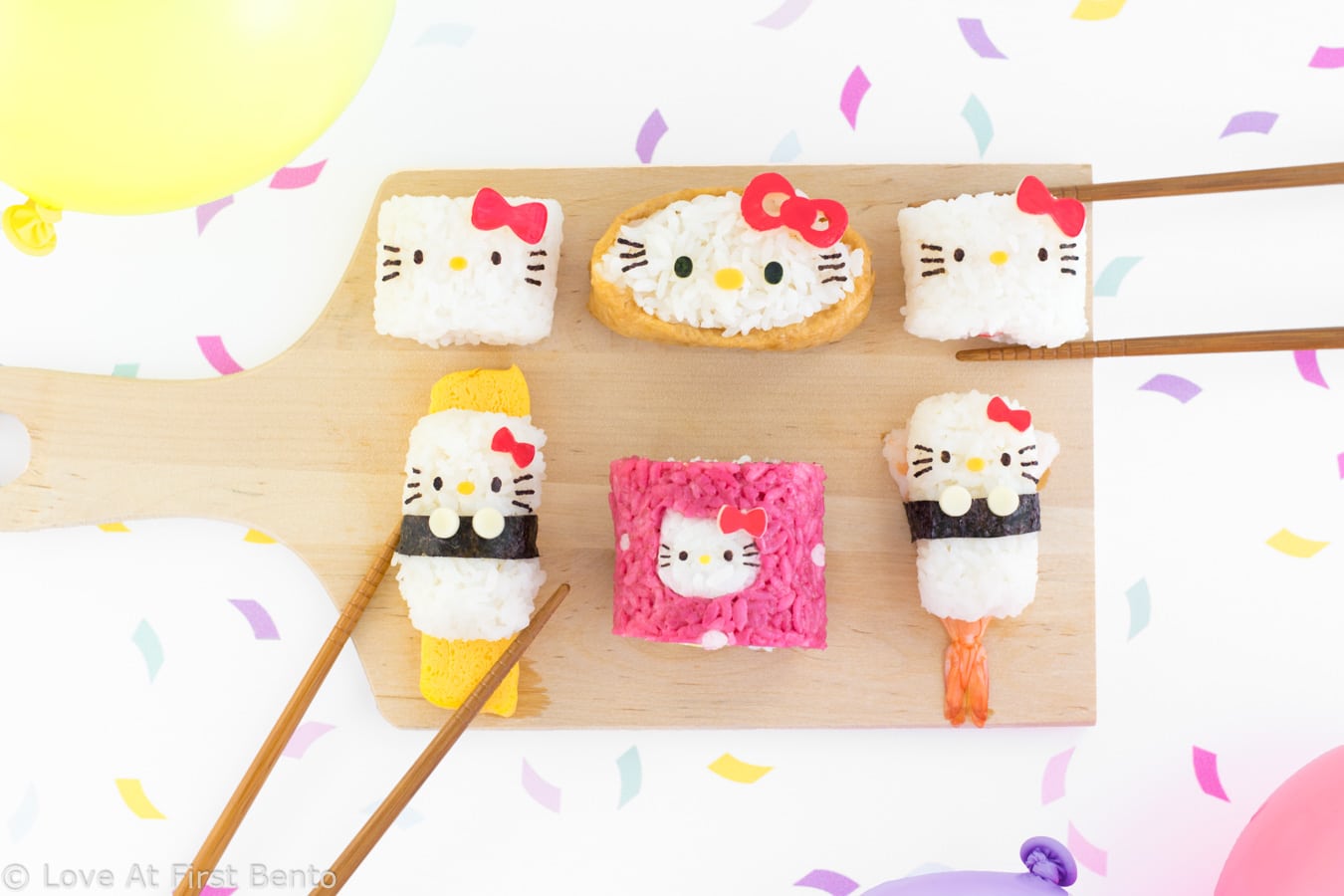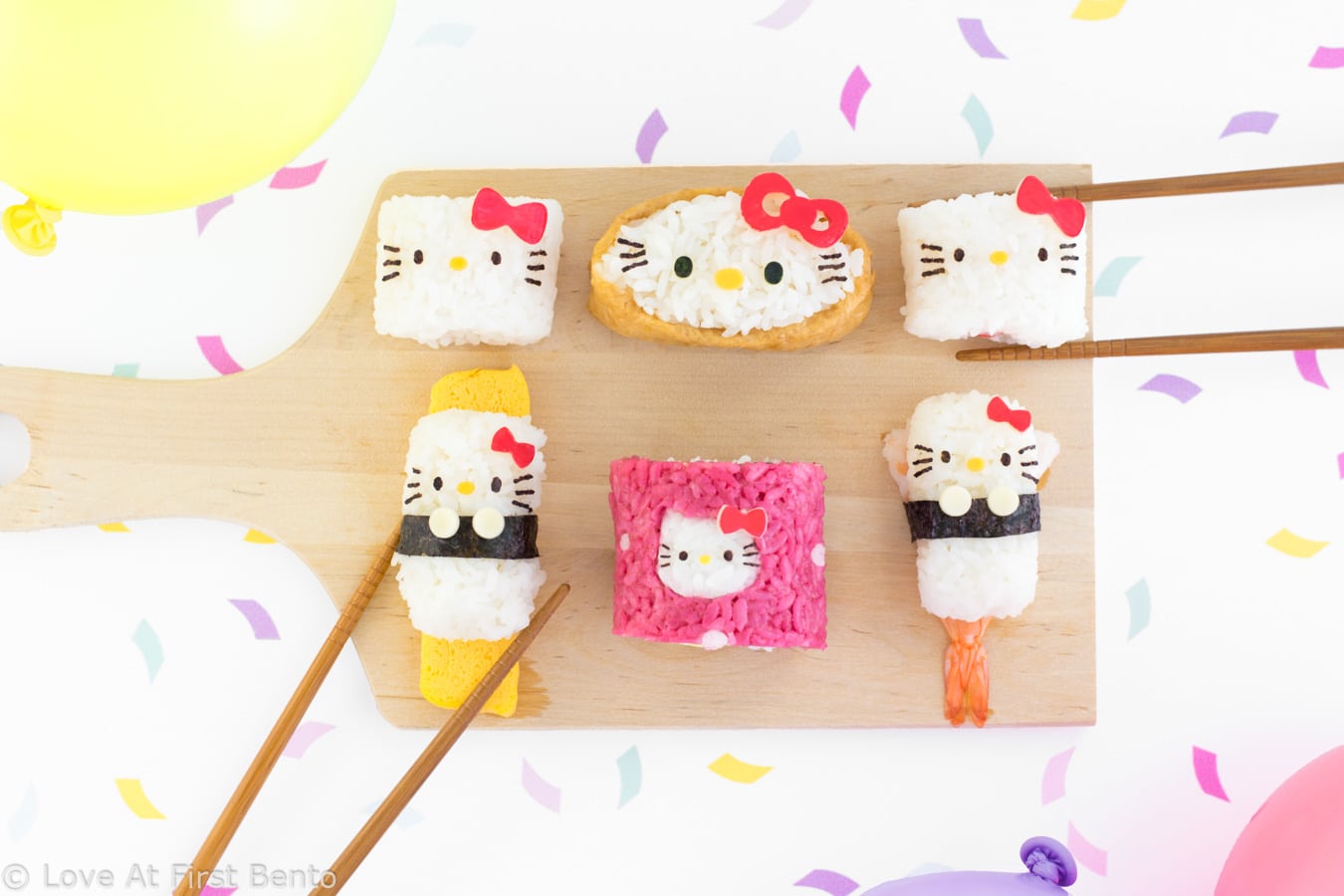 Can you pick a favorite? I know I can't! And if you think that's hard, just try eating them… these are the literal definition of "too cute to eat". Learn how to make your very own Hello Kitty sushi party by visiting the Sanrio "Sweet Happy News Blog", where I share my recipe + step-by-step photos for making all five of these adorable Hello Kitty sushi treats! >> GET THE RECIPE
And now, allow me to spam your ocular system with insane levels of edible cuteness: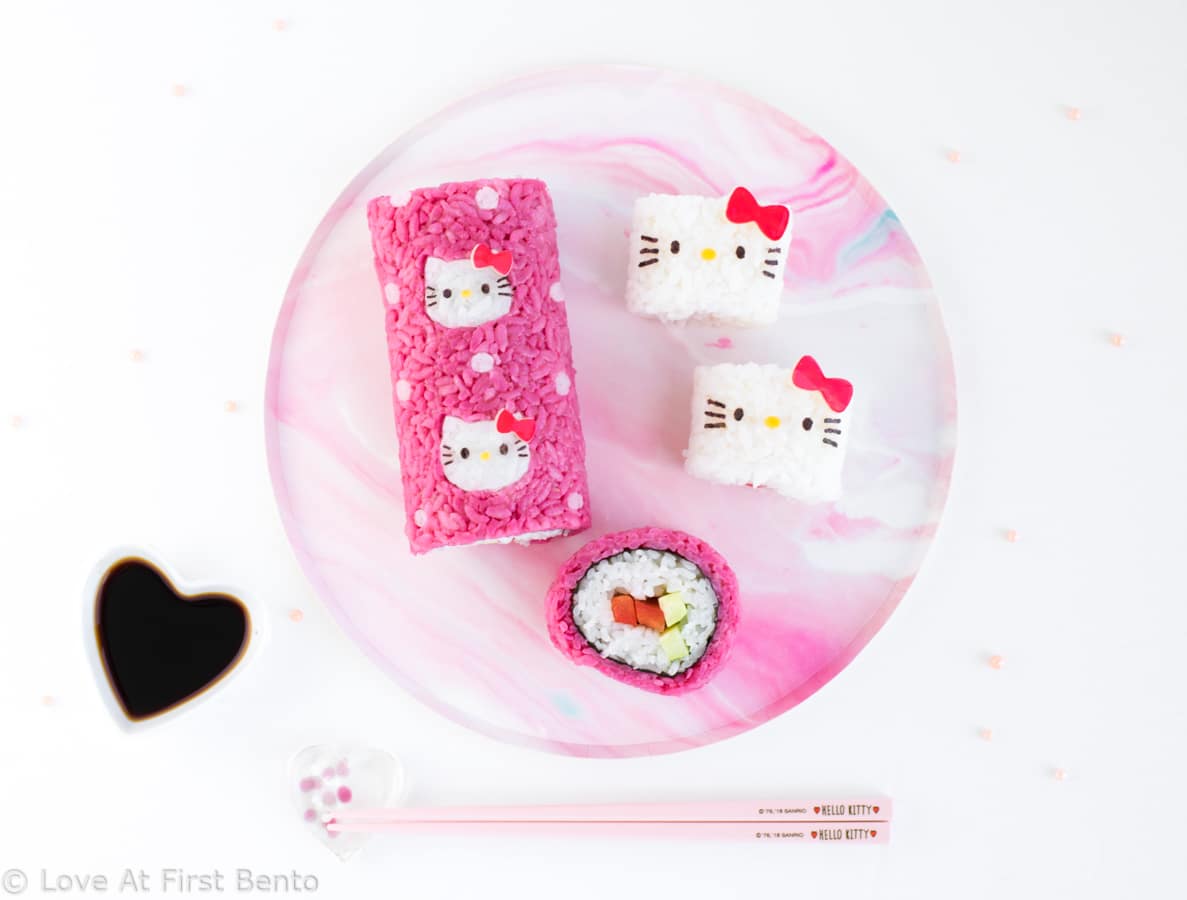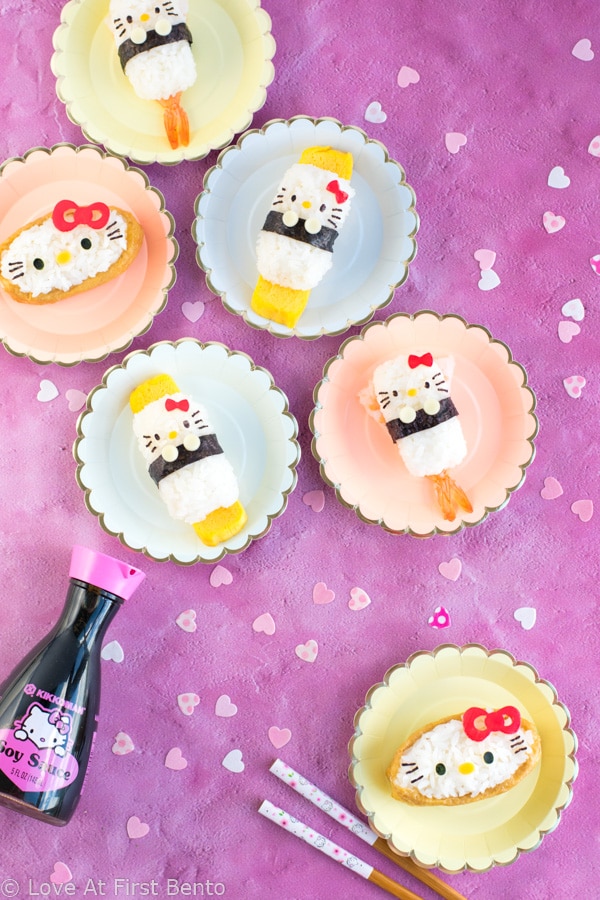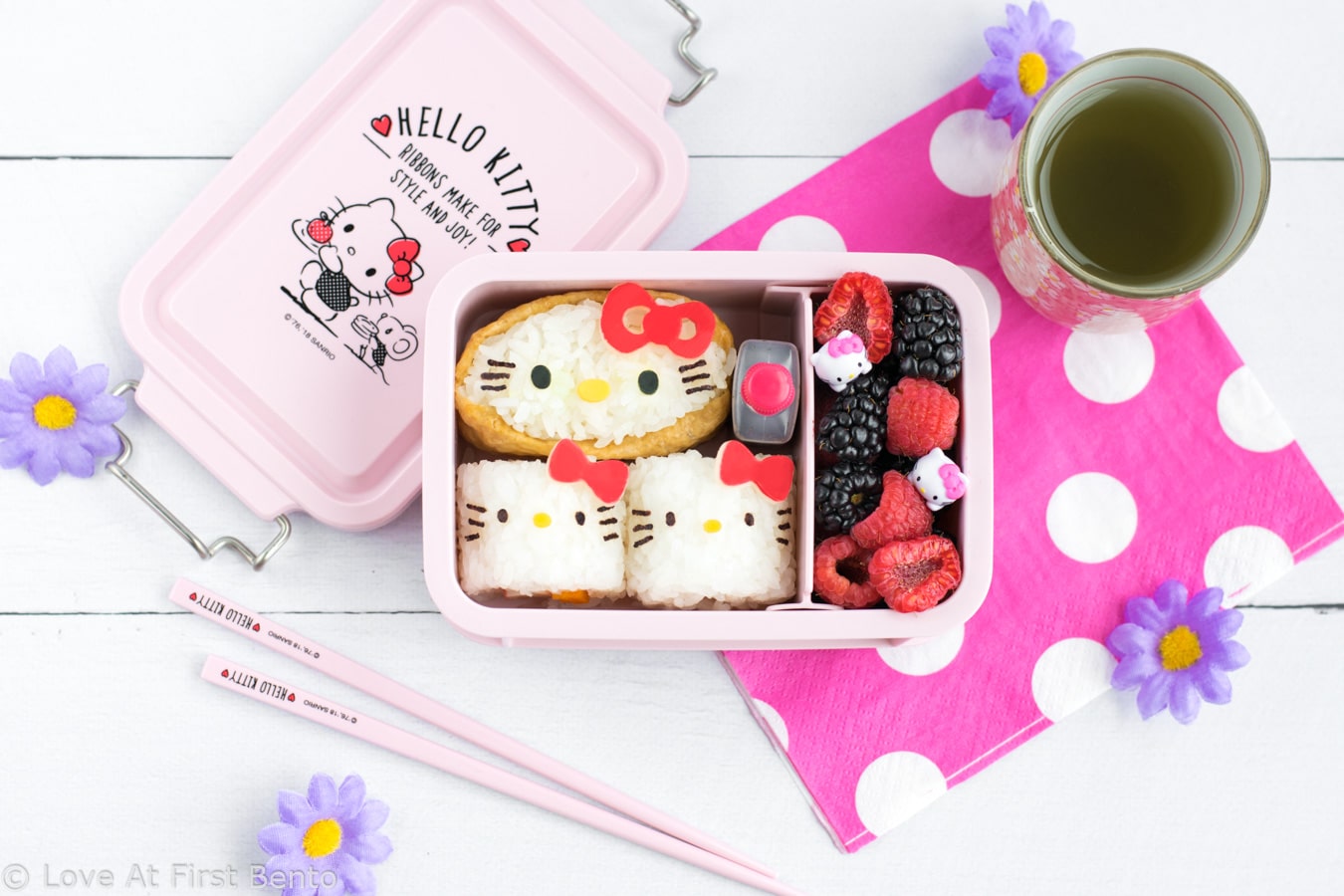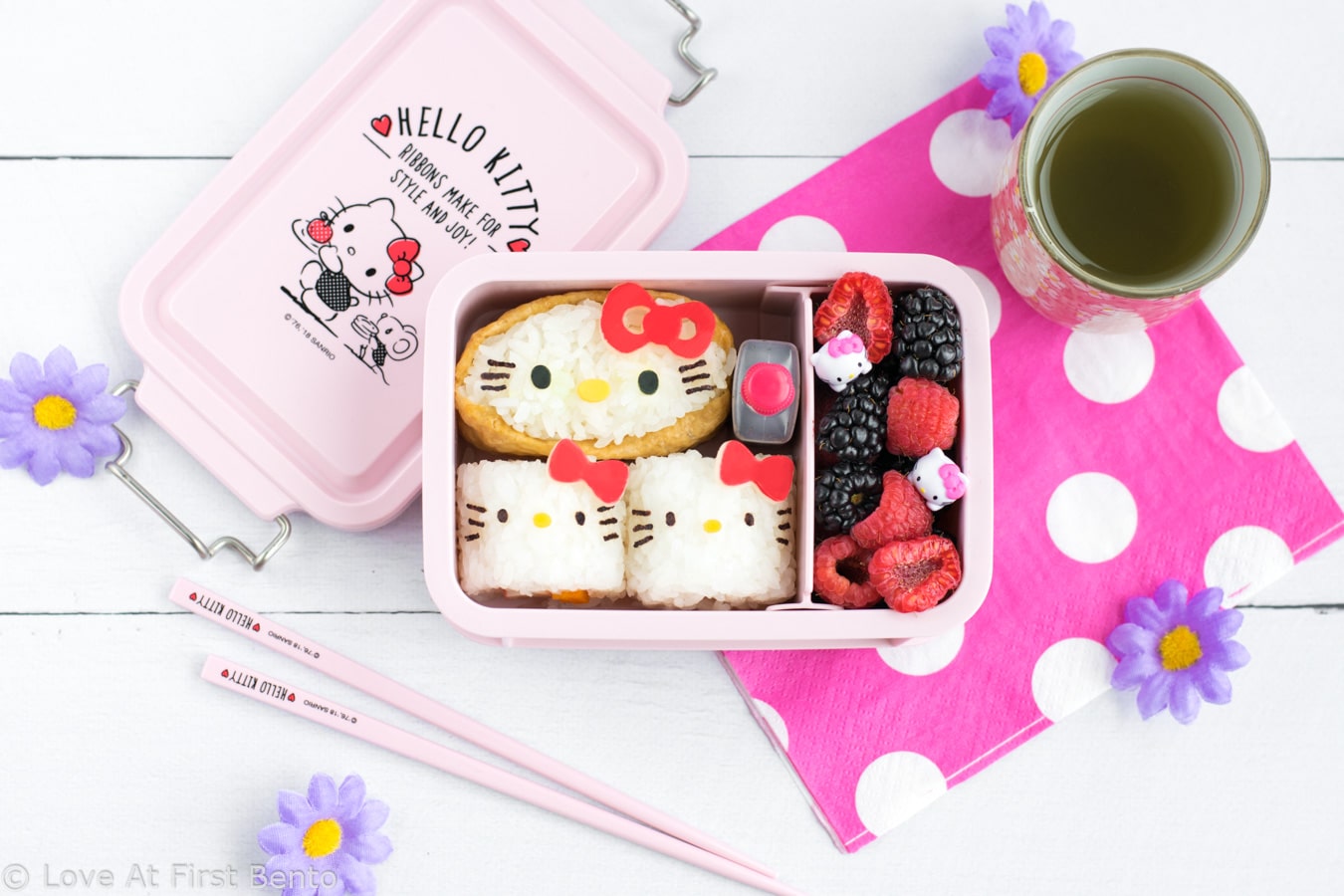 Want to take your Hello Kitty sushi party on-the-go? I've got you covered! Pack a Hello Kitty sushi feast for one in this pretty pink Hello Kitty bento box (complete with matching chopsticks!), which, aside from being absolutely swoon-worthy, is the perfect depth for securely packing delicate deco sushi in. My own bento features both the Classic Hello Kitty Sushi Rolls and one Hello Kitty Inari Sushi, as well as a tantalizing side of juicy jewel-toned berries. Pretty and delicious!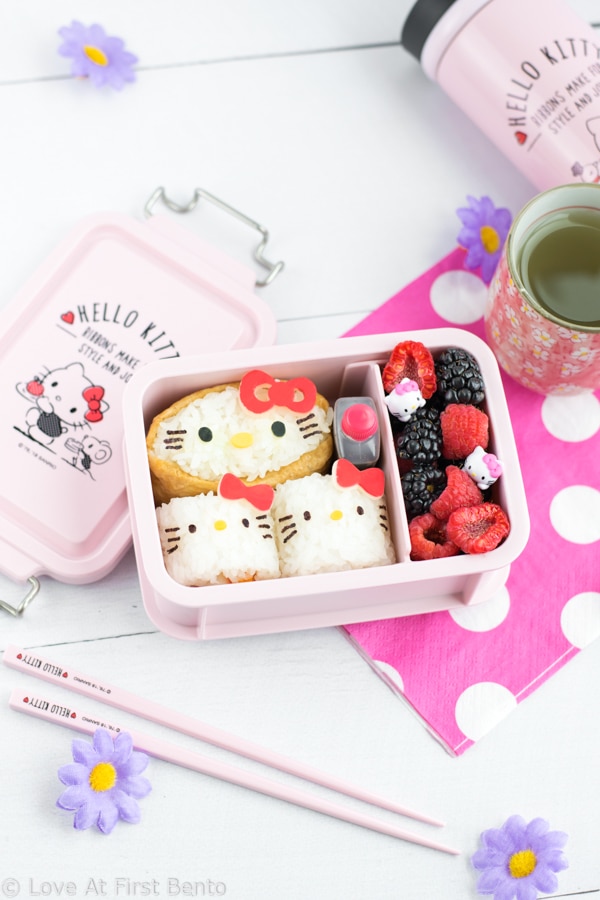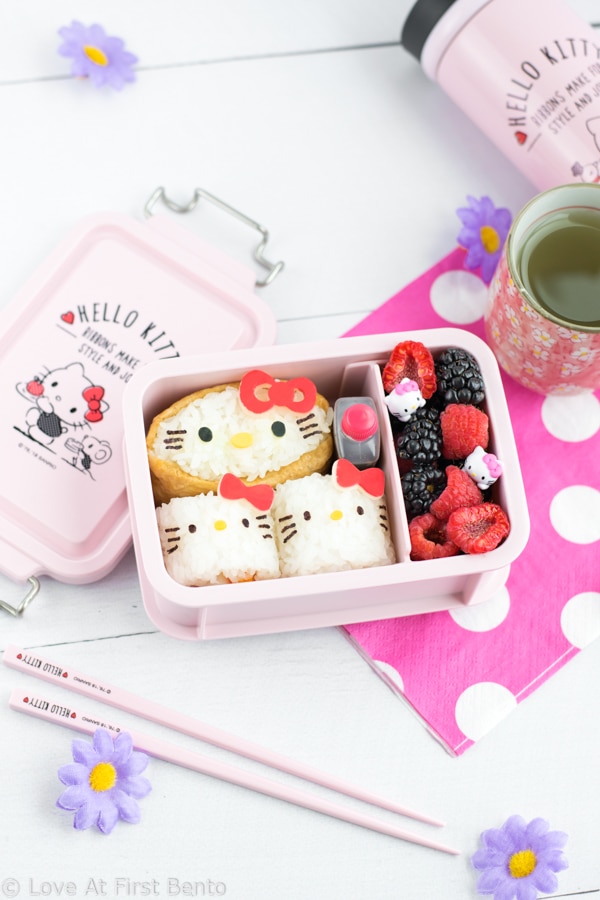 Quick food safety note: Just be sure that, if you're packing a sushi bento, you don't pack any raw sushi preparations, as these won't last until lunchtime without proper refrigeration. Any sort of veggie, cooked egg product, or cooked or cured meat or fish is perfect for bentos though!
Note that this blog post was a paid partnership between Sanrio and Love At First Bento.
© Love At First Bento. All images and content on this site are copyright protected. Please do not use any image without my prior permission. If you'd like to share this recipe on your own site, you are required to (1) link back to this post and (2) rewrite any instructions in your own words.
Tools used to make this bento: