It's a celebration of all things pink & girly with this Hello Kitty Cherry Bento Box! This foolproof bento can be made and enjoyed by bento novices & veterans alike, and makes an undeniably perfect lunch for any die-hard Hello Kitty fan.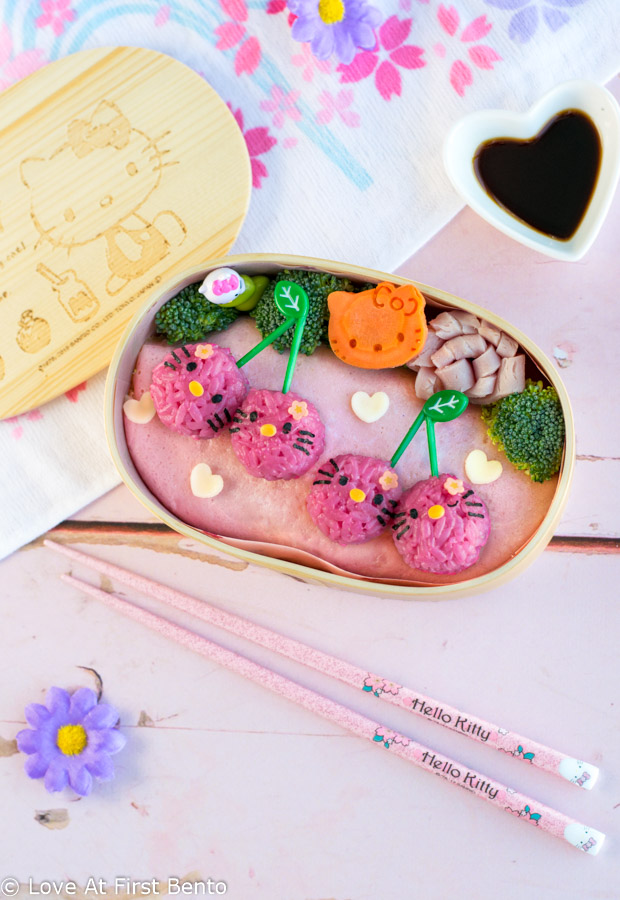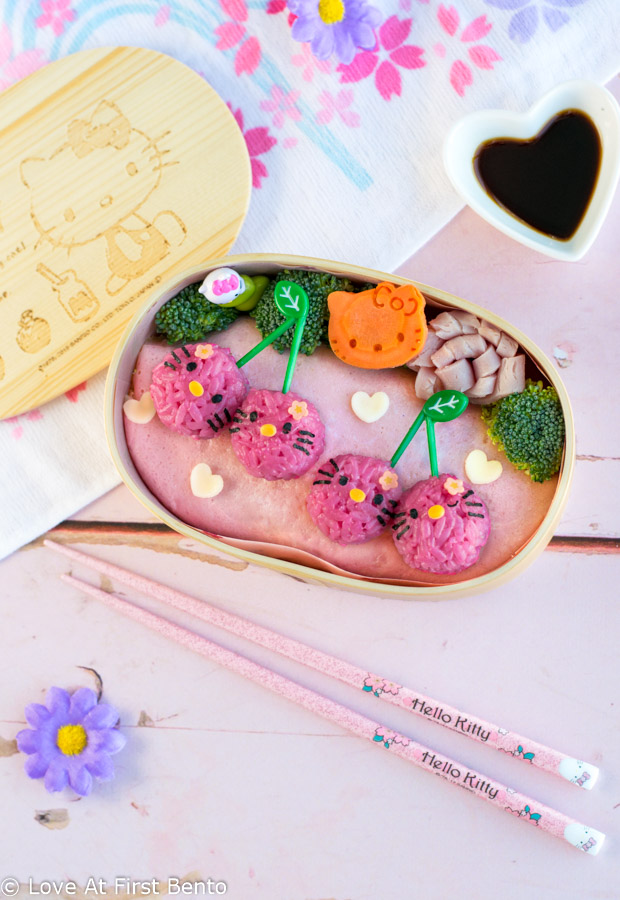 Whenever I need a little extra cheer and cuteness in my bento box, there are always two things that I subconsciously gravitate towards: lots of pink, and lots of Hello Kitty. I think it's safe to say that this Hello Kitty Cherry Bento Box surpasses these requirements, since we have:
Hot pink rice "cherries", which are colored naturally with beet powder.
Cute Hello Kitty faces that will make you swoon with every glance.
And, with the right tools, this character bento box is as easy as cherry pie to make; it's easy enough for a complete novice to pull off, and also makes for a quick and simple lunch that any bento veteran can whip up in no time. Because, let's face it: cute shouldn't have to be difficult. 😉