Pusheen Sushi – AKA "Susheen" – will have Pusheen fans around the globe squealing with glee! 100% natural colors, 100% delicious, and 100000% adorable!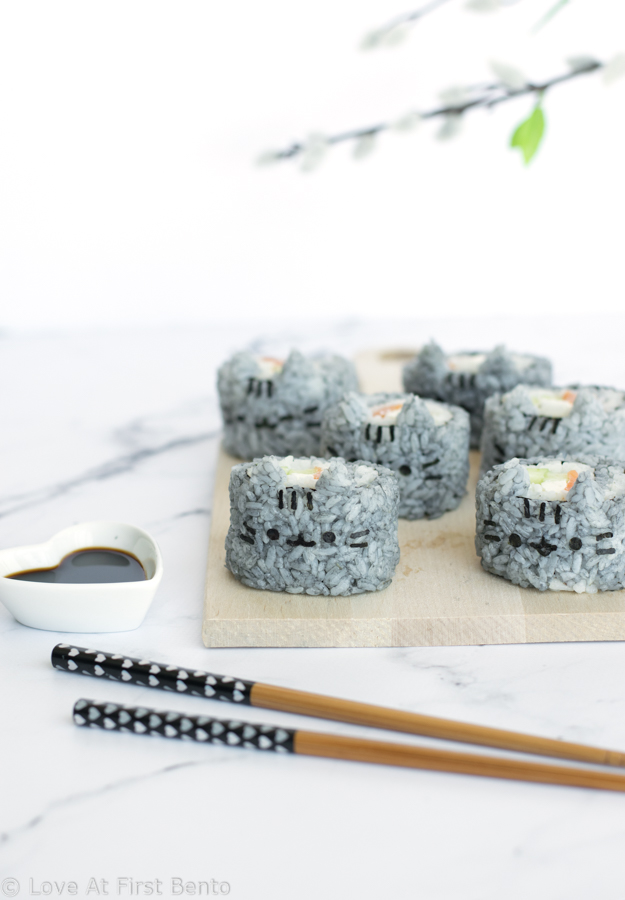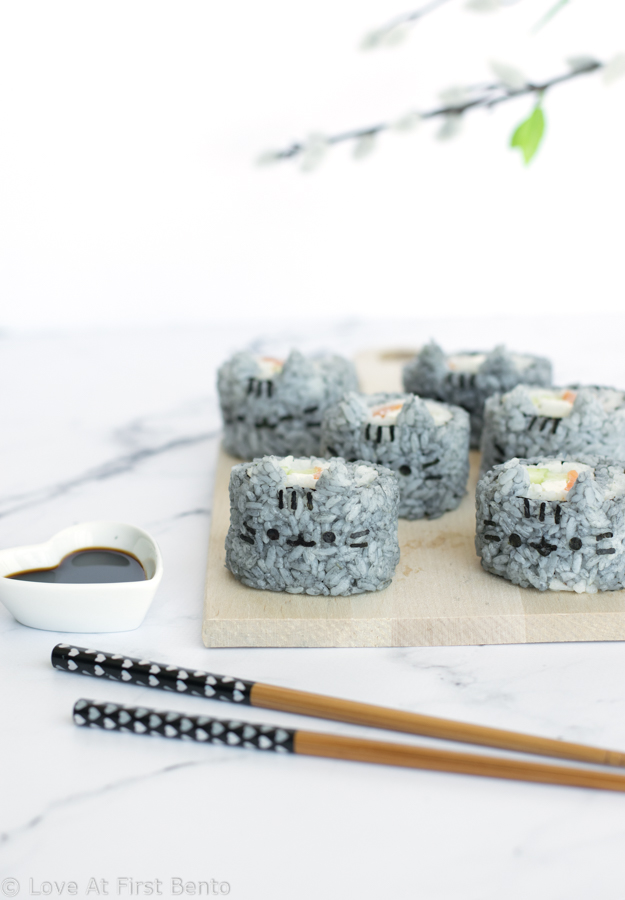 Okay, math question time: Love At First Bento style.
Q: What do you get when you combine Pusheen + sushi?
a) Susheen
b) Quite possibly the cutest sushi the world has ever seen
c) A one way ticket to heaven for any and all Pusheen fans
d) All of the above
Correct answer: d (for obvious reasons).