Beat the summer heat with Hello Kitty rice popsicles– easy to make, fun to eat, and the perfect addition to any summertime bento box!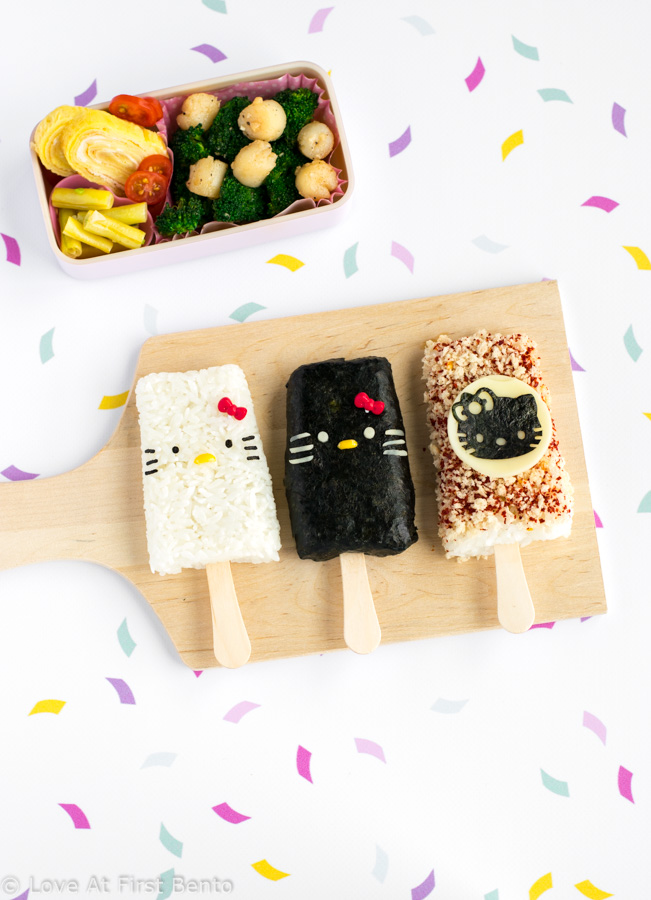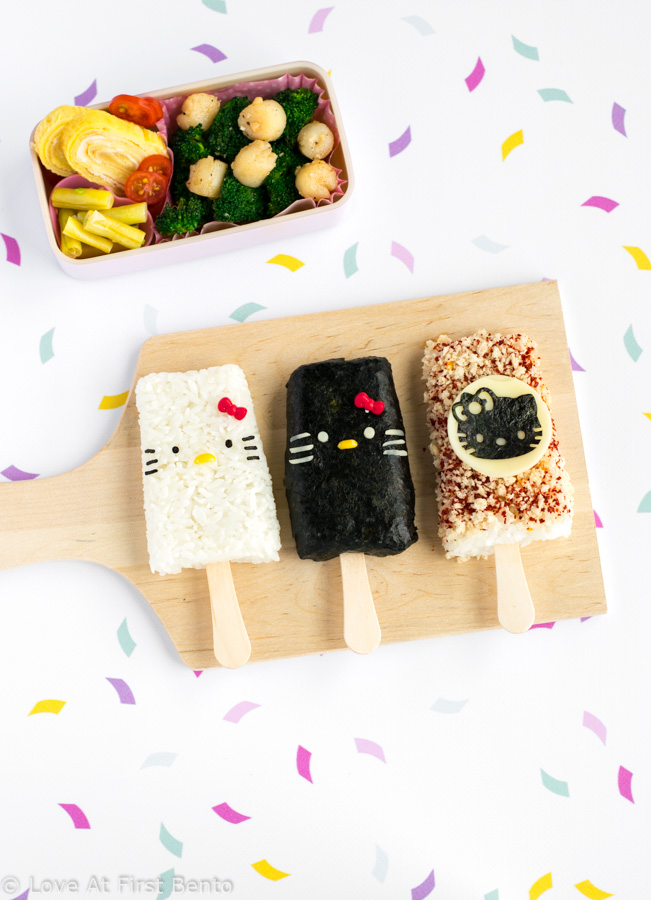 Popsicle season is upon us. You've probably heard the ice cream truck tinkling it's irresistible melody from down the street countless times by now. Perhaps you were able to resist the esoteric lure of the ice cream truck– if so, I applaud you. I, personally, do not house the mental strength to resist the hypnotic pull, and so you will see me right in there amongst all the kids, debating over about 10 different items I'd like to inhale within 5 seconds.
But what if you're cooped up inside for lunch, unable to enjoy the saccharine deliciousness and inevitable brain freeze of frozen treats? Solution: rice popsicles.