The ultimate bento Christmas wish list is here! With over 80 unique bento items to choose from, you're guaranteed to find the perfect holiday gift for your loved one, no matter their age, gender, or tastes!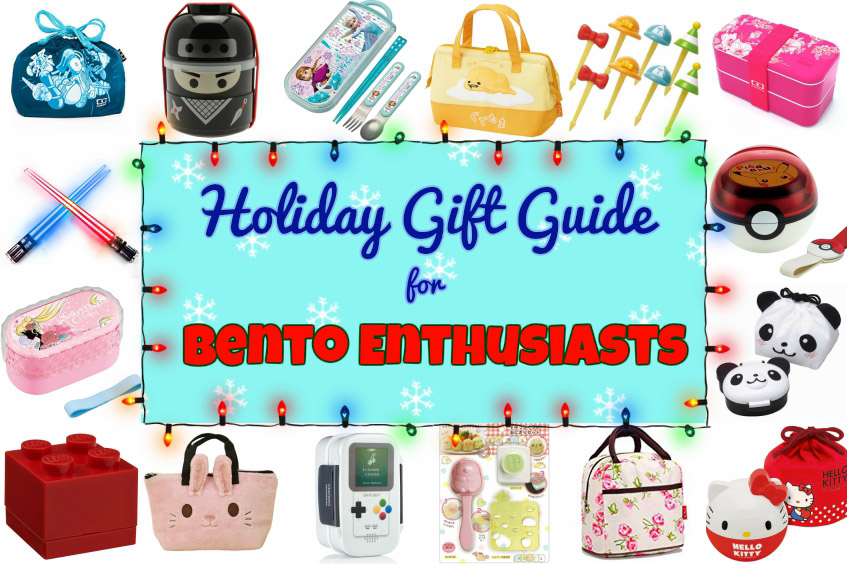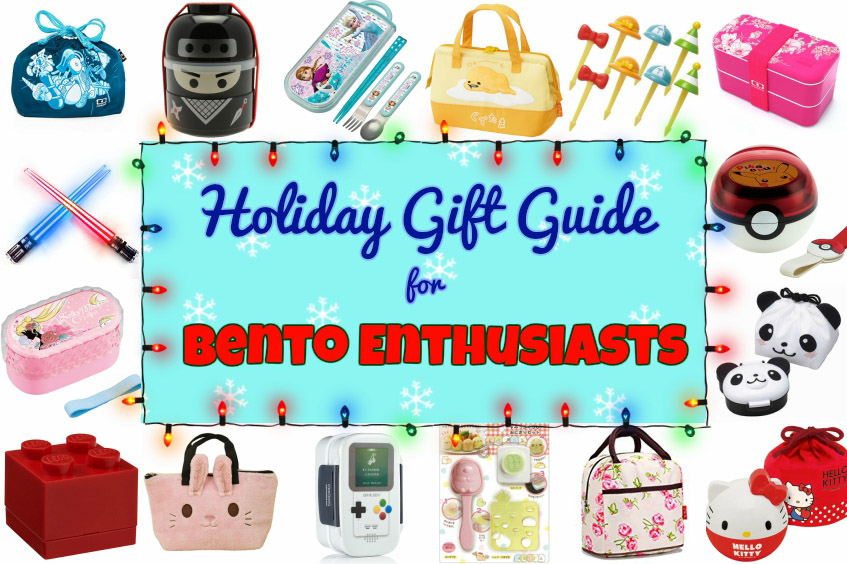 Can you believe it's time to start Christmas shopping already? I don't know about you, but I am currently a member of camp "haven't even come close to starting yet". (In fact, I usually do all of my physical shopping on Christmas Eve.) Thankfully, bento boxes, tools, and supplies make for excellent gift ideas! Rest assured, even if you don't live in Japan, there is a plethora of unique and quality bento gear available online, particularly on Amazon. But, there still exists the age-old dilemma: what the heck do I get? Allow my Holiday Gift Guide for Bento Enthusiasts to answer that question for you. This handpicked Christmas wish list features 20 themed bento box gift sets, each of which contains:
A bento box
Eating utensils
A bag to transport your bento box in
A matching bento tool or accessory
With themed gift sets suitable for all ages, genders, and tastes, plus over 80 different products to choose from, I guarantee that you'll find the perfect bento gift for your friend or loved one (or to add to your own Xmas wishlist 😉 )! And, with everything you see below being available on Amazon, that means everyone can enjoy awesome bento gear, no matter where in the world you live. Give the gift of bento this holiday season, using this guide as your surefire ticket to success!