A few years back I created this cute egg crepe Cinnamoroll bento box, and never got around to posting it. I thought today I'd share it with you!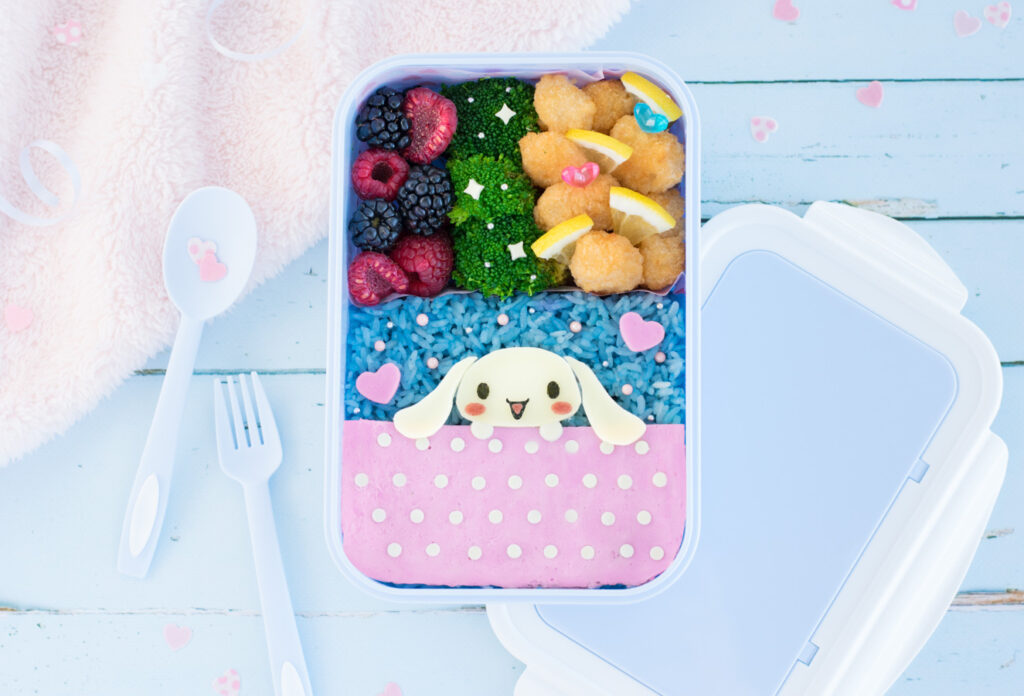 I made this back in 2020 – right before the pandemic hit – so I unfortunately don't remember much about how I made this. I do remember experimenting with a lot of egg crepes before I got the natural pink color juuuust right, which I'm pretty sure I used beet powder to attain. The blue colored rice is also natural (I know, hard to believe, right?), made using blue matcha powder. Cinnamoroll is made from white cheese, and accented with nori seaweed and ham facial features.
The rest of the bento is composed of fresh berries, steamed broccoli decorated with cheese stars, and some mini fried scallops with lemon. I decorated the rice and broccoli with some tasteless sprinkles, for added cuteness, along with some leftover pink egg crepe cut into heart shapes.
I hope this forgotten Cinnamoroll bento adds some cuteness into your day! Enjoy~