Gudetama Sushi is here to make your International Sushi Day celebration the best one yet! Easy enough for even complete beginners to make, this is a must-try recipe for any Gudetama fan!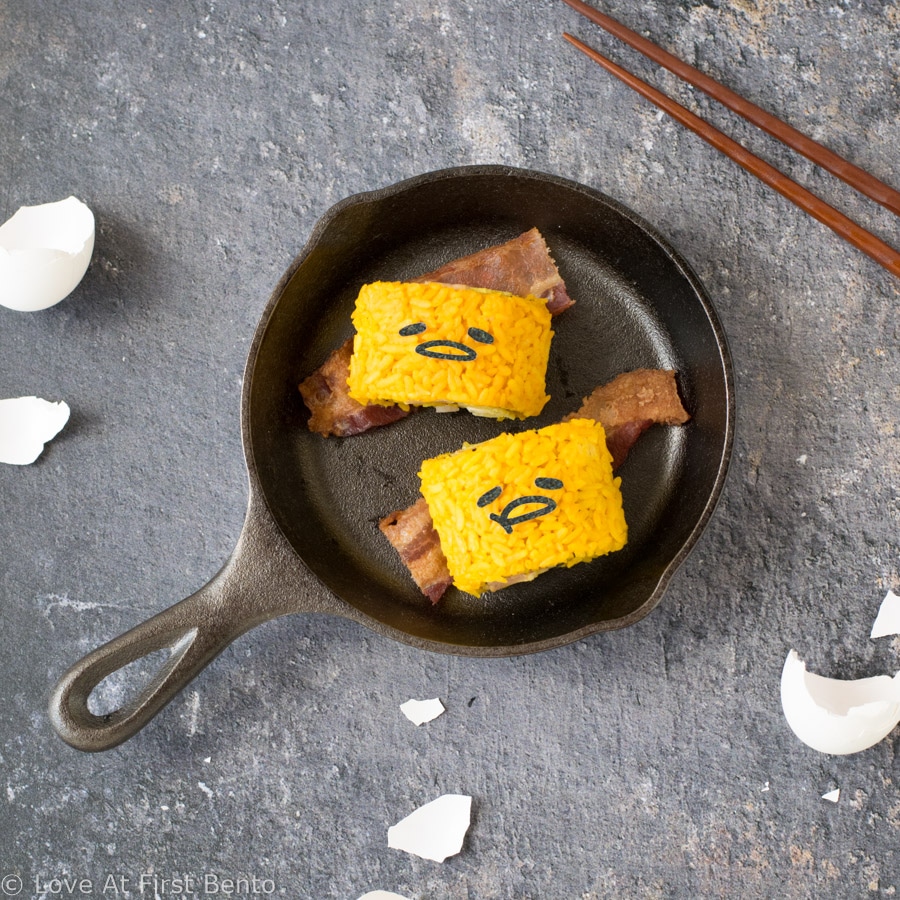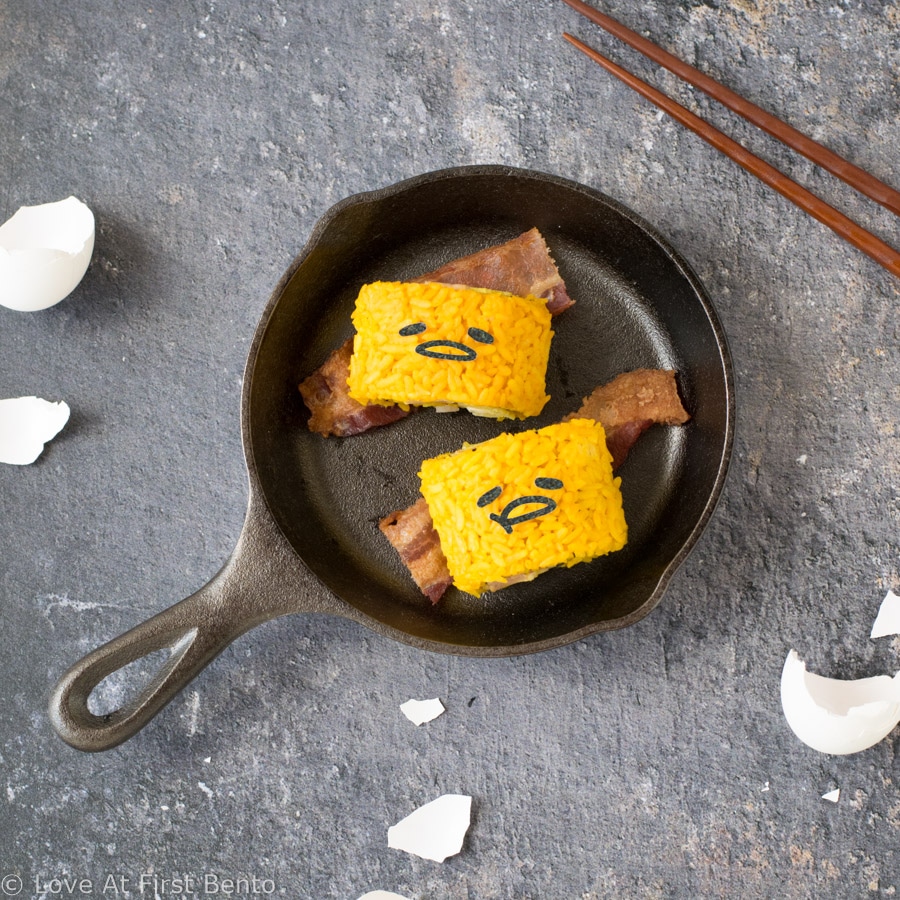 This year for International Sushi Day (which is June 18th), Sanrio and I are celebrating with yet another epic deco sushi creation: Gudetama Sushi! These sushi rolls are totally beginner-friendly, stuffed with delectable "breakfast-esque" ingredients, and naturally colored that bright Gudetama-yellow hue with an all-natural dye. I'm warning you in advance… it'll be insanely hard not to shove 5 of these Gudetama sushi rolls into your mouth in 5 seconds flat. But stuffing your face full of sushi is surely a celebratory requirement of International Sushi Day, wouldn't you say? 😉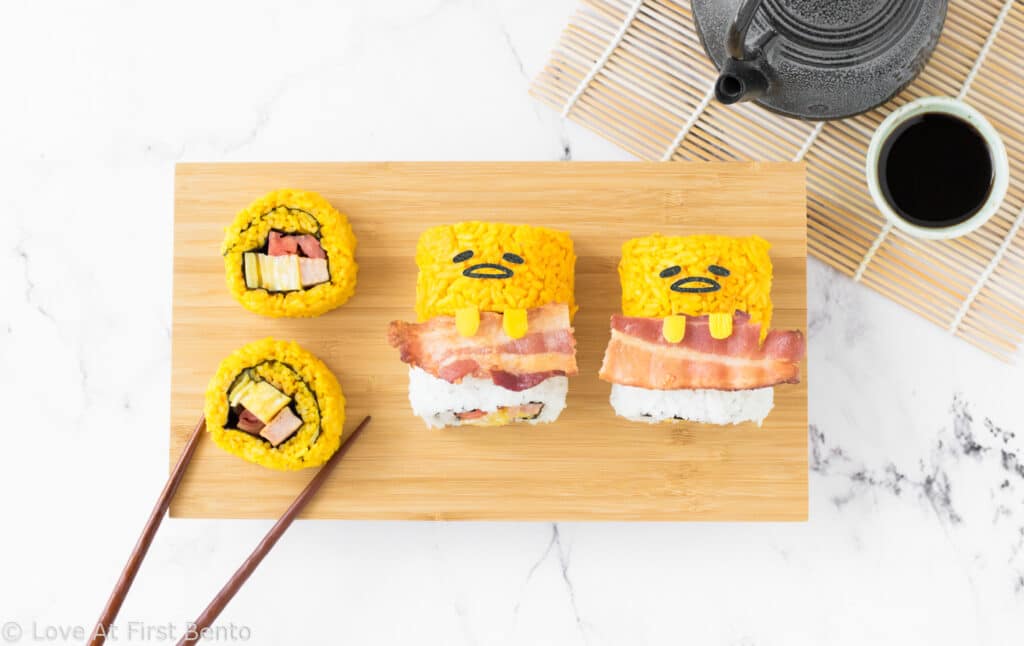 If you're a fan of the lazy egg Gudetama, then you CANNOT miss out on making these adorable sushi rolls! While you can opt to fill your Gudetama sushi with whatever fillings your heart desires, I decided to stick with a sort of "breakfast" theme by filling mine with pan-fried spam, succulent tamagoyaki, and fresh tomatoes. I then stacked a Gudetama sushi on top of a plain white roll, and topped that with a bacon "blanket" – an optional step, but an incredibly delicious one that I highly recommend to take your Gudetama sushi completely over the top!
To get the complete recipe for these crazy-cute Gudetama sushi rolls, head on over to Sanrio's "Sweet Happy News Blog", where you'll find all my tips + step-by-step photos to help you become a sushi master. >> GET THE RECIPE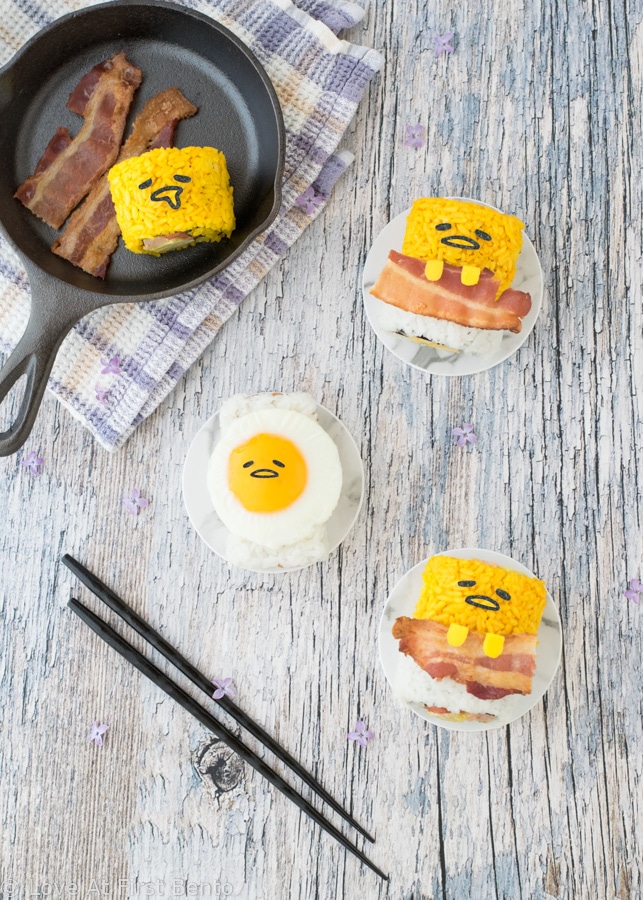 Oh, and if you really want a full-blown Gudetama sushi party, then be sure to add Gudetama Ochizushi to your menu as well. Ochizushi is simply "pressed sushi", and guess what: it's even easier to make than regular sushi (especially if you have a sushi mold). Simply place a piece of fried spam in between two thin rectangles of sushi rice, then top it with a Gudetama fried egg – that's IT! Super easy, super cute, and undeniably delicious!
And now, let the onslaught of Gudetama Sushi photos – which are certain to trigger your brain into vehemently demanding an immediate order of sushi – begin!!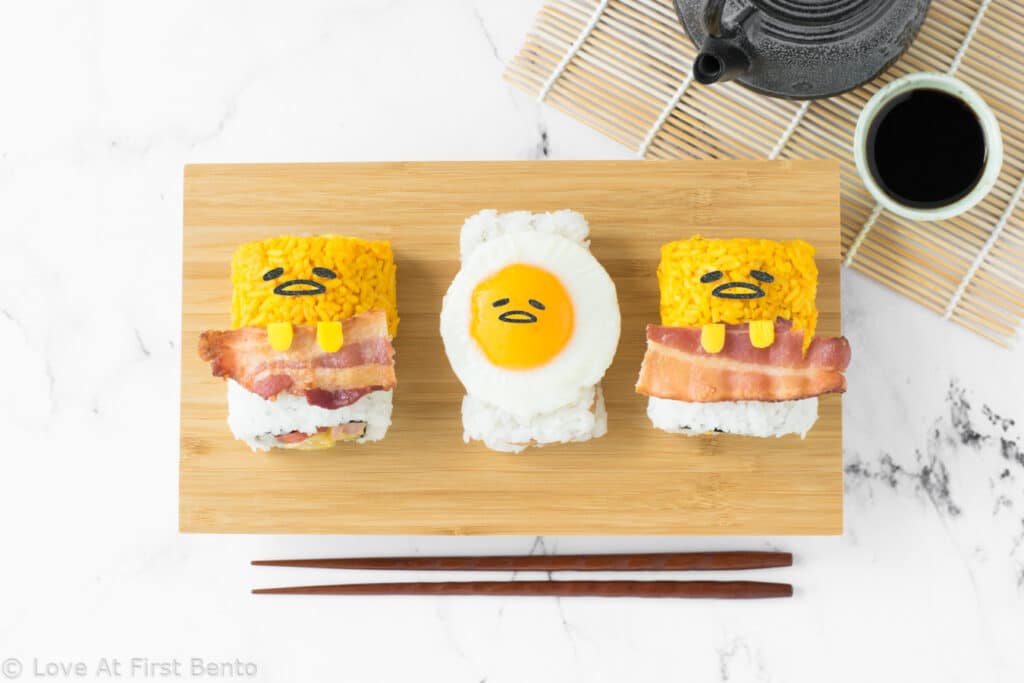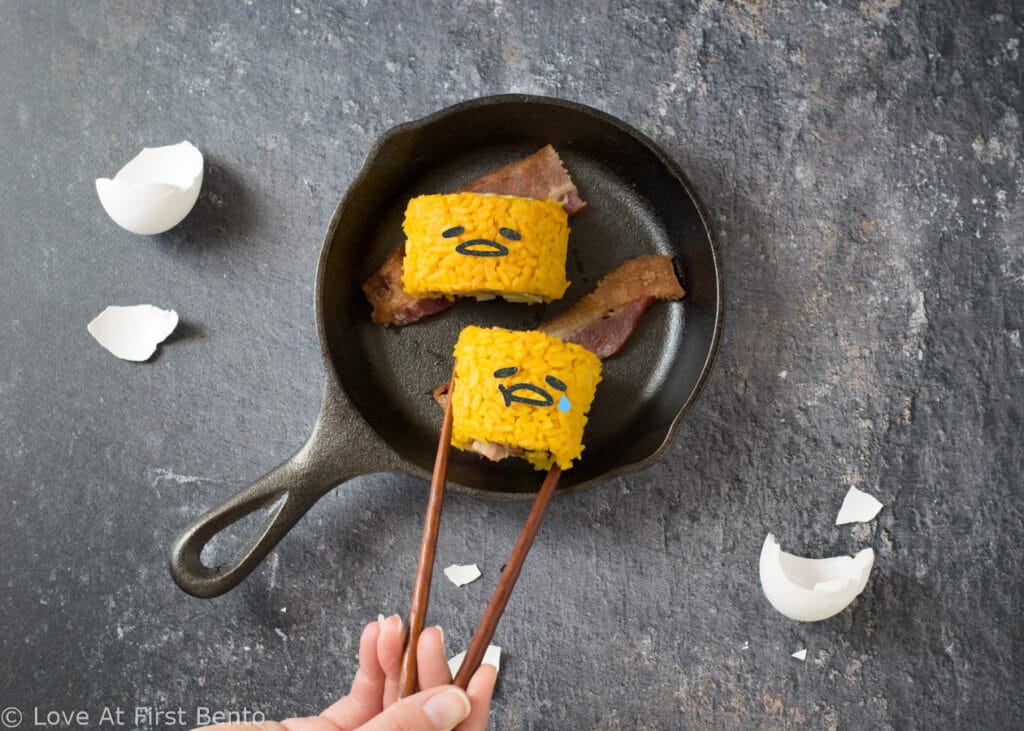 MORE EPIC SUSHI INSPO:
Note that this blog post was a paid partnership between Sanrio and Love At First Bento.
© Love At First Bento. All images and content on this site are copyright protected. Please do not use any image without my prior permission. If you'd like to share this recipe on your own site, you are required to (1) link back to this post and (2) rewrite any instructions in your own words.
Tools used to make this bento: